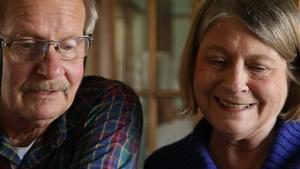 Watch "NPT Reports: Aging Matters" in its entirely with a discussion facilitated by NPT's Sr Director of Education and Community Engagement Jo Ann Scalf. 
Bellevue Presbyterian Church will be host to this event. It is free and open to the public.
Sunday, August 14, 2016 at 6 p.m. in the church sanctuary.
This is a topic that is near and dear to our hearts at BPC as we have members living with Alzheimer's and caregivers of those living with Alzheimer's. Our own Joyce Wisby was interviewed during the making of this program. Joyce will be at this screening, and as a facilitator of the Alzheimer's Association Bellevue Support Group at Barton House, Joyce encourages all who are interested and able to attend this screening and discussion with Jo Ann Scalf.
For more information you can contact the church office at 615-646-1666 Monday – Thursday from 9:00 a.m. to 4:00